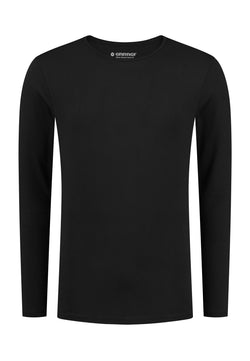 BODYFIT T-shirt O-neck Longsleeve - Black
The 5% elastane shapes this T-shirt perfect to the body. Combined with beautiful combed cotton this luxurious comfortable stretch T-shirt can be worn as both under and outerwear. Available in O-neck in the colours white and black.
Our T-shirts are manufactured in our own certified factory,
Which guarantees quality throughout the entire year.